How James Joyce Made His Name: : A Reading of the Final Lacan (Paperback)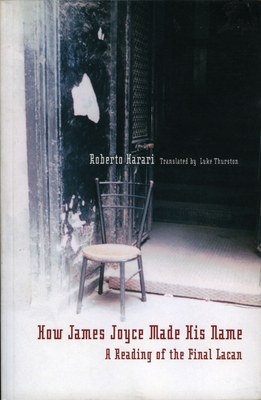 $30.00
Usually Ships in 1-5 Days
Description
---
Argentine psychoanalyst Harari analyzes Lacan's twenty-third seminar, The Synthome, which measures the boundaries between creativity and neurosis. In it, Lacan uses the writing of James Joyce as an example of how poetry and wordplay may offer alternatives to neurotic pain and even psychotic delusi.
About the Author
---
Roberto Harari, Ph.D.

Roberto Harari, Ph.D., has been a psychoanalyst in Buenos Aires since 1965. He is a charter member and former President of Mayica-Institucisicoanalca. Since 1986, he has directed the Freud-Lacan Collection in Ediciones Nueva Visi. Harari has published more than 200 articles in international magazines, and is the author of sixteen books. Several have been translated into French and Portuguese.