Introduction to the Reading of Lacan (Paperback)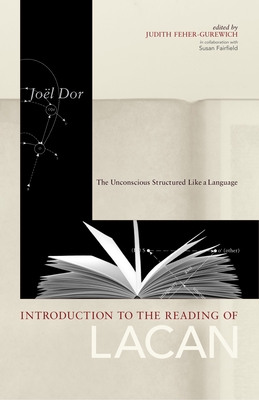 $23.00
Usually Ships in 1-5 Days
Description
---
"A major and long overdue addition to the America/English psychoanalytic literature. . . . All major concepts--among them the mirror stage, the Name-of-the-Father, metaphor and metonymy, the phallus, the foreclosure of the subject--are developed in depth."
-Nicholas Kouretsas, Harvard Medical School.
About the Author
---
Joel Dor Joel Dor was a professor of psychoanalysis at the University of Paris VII and a member of the Association de Formation Psychoanalytique et de Recherches Freudiennes: Espace Analytique. He is also the author of Introduction to the Reading of Lacan and Structure and Perversions (both Other Press). Susan Fairfield Susan Fairfield is an editor, translator, and poet. She is also the author of papers on literary criticism, a psychoanalyst, and co-editor of Bringing the Plague: Toward a Postmodern Psychoanalysis. She lives in the Bay Area of California.