Literary Paris: A Guide (Hardcover)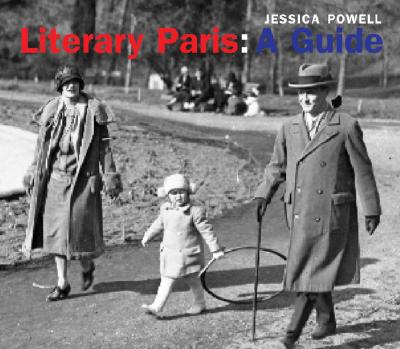 Description
---
For centuries Paris was the destination of writers from the provinces and from across the ocean, and the city swiftly became an integral part of the lives and work of those who went there. "Literary Paris" profiles thirty writers and the apartments, cafes, bistros, theaters, museums, and other places central to their daily lives and featured in their work.
"Literary Paris" opens with Moliere, whose farces lampooning man's vanity and hypocrisy delighted the royal courts. In the next century, we glimpse the destitute Zola, so hungry that he ate sparrows caught on his windowsill, and the perpetually bankrupt Balzac who, hoping to evade creditors, required friends to give a secret phrase-"Apple season has arrived" or "I come with lace from Belgium"-to gain admittance into his quarters.
Among the twentieth-century writers profiled are Georges Simenon, creator of wildly popular detective novels, who in Paris began an affair with the sensational Josephine Baker; F. Scott Fitzgerald, who, instead of finding the "new rhythm" he sought, burned through his money and talent in the City of Light; as well as Henry Miller, George Orwell, James Baldwin.
Women writers include the scandalous Colette; George Sand, friend of Lizst and lover of Chopin; and the sophisticated "New Yorker" correspondent Janet Flanner.
Great city landmarks are here, including Notre Dame Cathedral, where Quasimodo imprisoned Esmerelda in Victor Hugo's masterpiece, and the Louvre, where in 1911 the "Mona Lisa" vanished in a scandal that ruined the poet Guillame Apollinaire. Also featured are the beloved cafes integral to the city's culture, such as Cafe Flore, where Simone de Beauvoir claimed a spot by the stove each morning to write while her lover, Jean-Paul Sartre, was off at war.
About the Author
---
JESSICA POWELL has worked as a reporter, editor and translator in New York, Spain, Portugal, and Tokyo, and was most recently Director of Communications for the International Confederation of Authors and Composers Societies (CISAC) in Paris. She now lives in London.
Praise For…
---
"Much has been written about the many authors who have made the French capital their muse. A new book, Literary Paris: A Guide, by Jessica Powell offers a refreshingly concise and user-friendly look at twenty-eight writers who define the city's belletristic tradition. Part anthology and part sight-seeing guide, it combines literary excerpts, photographs and anecdotes, ranging from Molière in the 17th century to the 1950s of James Baldwin. Each chapter profiles a different author, such as Gustave Flaubert, Oscan Wilde and Gertrude Stein, and covers the streets, gardens, monuments and bistros at which those luminaries were habitués. Readers are invited to channel Guillaume Apollinaire at the Café du Départ, pay homage to George Sand at the Musée de la Vie Romantique–and, in the process, rediscover Paris (which Victor Hugo dubbed 'the city of cities' in 1870) in all its erudite glory." —Town & Country

"Literary Paris will help you make a literary pilgrimage through Paris by following in the footsteps of thirty writers who made the City of Light their home. Starting with Moliere in the seventeenth century and ending with James Baldwin in the twentieth, Literary Paris profiles thirty writers and describes more than one hundred sites associated with them—from cafes, salons, homes, and haunts, to their favorite destinations." --BonjourParis

"Change comes slowly in Paris. Apparently, this is especially true of literary landmarks. And so the cafes that Ernest Hemingway and Henry Miller frequented are still there as are the salons that so attracted Marcel Proust and the apartments where Balzac hid out to avoid bumping into his creditors and the jealous husbands of his mistresses. More than just brick and mortar, then, these literary landmarks tell stories, and that is what author Jessica Powell finds fascinating: the secrets that lie behind the front doors and closed windows. Among the many famous literary folk mentioned here are Moliere and Voltaire, Alexandre Dumas and Victor Hugo, George Sand and Charles Baudelaire, Gustave Flaubert and Jules Verne, Mark Twain and Oscar Wilde, Richard Wright and James Baldwin. "Literary Paris" is beautifully designed, lavishly illustrated as it is with vintage prints, artwork and black-and-white photographs." --Chicago Tribune

"Literary Paris profiles 30 great writers who have made the city their home,starting with Molière in the 17th century to James Baldwin in the 20th century. A wide range of writers of different nationalities are featured including Oscar Wilde, Simone de Beauvoir and Mark Twain. Powell explores the importance of Paris in the writers? lives as well as the city portrayed in their works. This is a great book to dip in and out of, each time discovering something new." --France Magazine

"Author Jessica Powell conjures a compelling portrait of Paris through the lives of the literary greats and near-greats who called it home. In Literary Paris: A Guide, she profiles 30 writers, from Moliere to James Baldwin, and guides the reader to places where they lived, drank and wrote. Stop by 240 rue de Fauborg St.-Honore, the former home of Gustave Flaubert, author of "Madame Bovary." His apartment was the site of salons that included Alphonse Daudet, Edmond de Goncourt, Ivan Turgenev and Emile Zola. They called themselves the "hissed authors" because each had been derided for their writings at some point in their career. Linger at the Hotel Cluny Sorbonne, former residence of unruly symbolist poet Arthur Rimbaud. Visit the grave of Oscar Wilde in Pere-Lachaise Cemetery. An empathetic and knowledgeable writer, each of Powell's 30 entries encapsulates the author's life and work. Period photos, lovingly reproduced, provide fascinating glimpses of the writers and the Paris that was." –Pittsburgh Tribune-Review

"There are numerous guide books that include literary Paris, but this latest one is the most comprehensive and well-organized. With charming simplicity, Powell takes the reader from the 17th century to the 20th century as both a vicarious armchair read and an on-the-spot travel guide. Not one to play literary favorites, she lavishes the same attention upon remnants of Moliere's Paris (the Comedie-Francaise, L'Auberge du Mouton-Blanc and the St. Eustache church) as she does on the less elegant hangouts of James Baldwin (such as the Hotel de Verneuil and the Hotel Bac St. Germain). Powell includes the oldest restaurant in Paris, Le Procope, in her section about Voltaire, and drops the note that Benjamin Franklin is believed to have revised the U.S. Constitution at one of its tables. Understandably, most of the book traces the adventures of great French writers but she clearly has a warm spot for Americans, too. Of course, no survey of literary Paris would be complete without the Fitzgeralds and Papa Hemingway. In
reciting the numerous bars, restaurants, bookstores, and streets that Hemingway immortalized, she repeats the wonderful, unconfirmed anecdote that when Hemingway and his irregulars arrived for the liberation of Paris near the end of WWII, he went straight to the Ritz bar with his entire company and promptly ordered seventy-three dry martinis."
--Satisfaction Magazine, published by The Chicago Tribune

"Paris has been a magnet for generations of writers who have used it as both inspiration and setting. This small book, filled with illustrations and historic photographs, profiles 30 writers -- from Molière (Jean-Baptiste Poquelin) and Voltaire to Albert Camus and James Baldwin -- who describe the places in Paris integral to their daily lives and the settings of their greatest works." --The Globe and Mail

"Literary Paris: A Guide is a fascinating and inspiring new title that explores the city through the eyes of the great artists and writers who've lived there, from Albert Camus to Richard Wright."
–Minneapolis Star Tribune

"Inside [Literary Paris] are delicious anecdotes beginning with Moliere and Voltaire, the Marquis de Sade, Balzac, Victor Hugo right up through Colette, Gertrude Stein, Henry Miller, Hemingway, Camus, James Baldwin and many many more." --New York Social Diary