The Happiness Equation: The Surprising Economics of Our Most Valuable Asset (Paperback)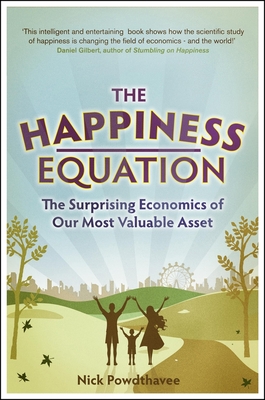 $14.95
Usually Ships in 1-5 Days
Description
---
"This intelligent and entertaining book shows how the scientific study of happiness is changing the field of economicsand the world "Daniel Gilbert, professor of psychology, Harvard University, and author of Stumbling on Happiness
"An adventure to one of the new frontiers of knowledge, this book is a masterful blend of personal experience, contemporary culture, and social science."Richard Easterlin, professor of economics, University of Southern California
Everybody wants to be happy. But how much happiness will each life choice bring? Should I get married? Am I going to feel good in that new job? Is seeing friends worth more than a Ferrari? How can we decide not only which choice is better for us, but how much better?
The Happiness Equation reveals the cutting-edge new science of happiness economics for the first time and explains, quantifiably, how and why some things matter more to our happiness than others.
Nick Powdthavee is a behavioral economist at the department of economics, Nanyang Technological University, Singapore.
About the Author
---
Nick Powdthavee: Dr Nick Powdthavee is a behavioural economist at the Department of Economics, Nanyang Technological University, Singapore. www.powdthavee.co.uk