Lone Wolf Terrorism: Understanding the Growing Threat (Hardcover)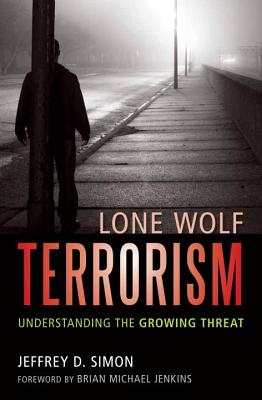 Description
---
A new era in terrorism is emerging and the lone wolf is at the forefront. From Anders Breivik in Norway, who murdered scores of young people in a bombing and mass-shooting attack, to Nidal Malik Hasan in the United States, who killed many of his fellow soldiers after opening fire at a military base, lone wolves have demonstrated that they can be as dangerous as organized terrorist groups. Who are these terrorists and what can be done about them? An internationally renowned terrorism expert presents the first comprehensive treatment of this important issue. After delving into the diversity in motivations and backgrounds of lone-wolf terrorists, Simon makes the following key points about this growing threat: - Lone wolves have proven to be more creative and dangerous than many terrorist groups.
- The Internet has provided the perfect breeding ground for isolated individuals with terrorist tendencies, but it may also prove to be their undoing.
- The common perception that nothing can be done about lone wolves is wrong. In fact, innovative strategies and policies can be developed to both prevent and respond to this type of terrorism.
- Few women are in this category, but this is likely to change in the coming years.
- Lone wolves are not just Islamist extremists, but can be found among all types of political and religious ideologies. Drawing on his more than twenty-five years of experience studying terrorism, Simon has produced an insightful book that is essential reading for anyone concerned about the potential terrorist threats from violence-prone individuals in our midst.
About the Author
---
Jeffrey D. Simon, Ph.D. (Santa Monica, CA), is president of Political Risk Assessment Company, Inc. and a visiting lecturer at UCLA. A former RAND Corporation analyst, he is the author of The Terrorist Trap: America's Experience with Terrorism, which received a starred review in Publishers Weekly. His writings on terrorism have appeared in many publications, including the Journal of the American Medical Association, Foreign Policy, and the New York Times. Dr. Simon is also on the editorial board of the Journal of Terrorism and Political Violence.
Praise For…
---
"Simon's book is a lucid survey of the phenomenon..." 
- Foreign Affairs

"Lone Wolf Terrorism is a wake-up call to those who view terrorism solely as a threat that comes from large groups acting through well-organized networks. This mistaken view often leads to the conclusion that fighting terrorism is like waging a war with large military units. Instead it is often more akin to a police action fighting the mafia or looking to catch an individual criminal. Understanding the threat from lone wolf terrorists greatly improves our ability to combat the threat that confronts us."
- David L. Boren, former US senator, longest serving chairman of the US Senate Intelligence Committee, and current president of the University of Oklahoma


"Relying on a selective, but broad, gathering of case studies, Simon presents a lively and well-paced overview of a subject that is attracting increasing attention."
- John Mueller, PhD, Ohio State University, coauthor of Terror, Security, and Money


"Jeffrey D. Simon has provided a most lucid, concise, revealing, and fascinating analysis of the lone wolf - an intermittent feature of modern terror since the 1880s. Simon, a well-known, serious, and respected scholar of terrorism, examines the various purposes lone wolves serve and the reasons they have become so difficult to deal with. In addition, he develops an interesting and useful strategy to cope with them. Everyone interested in terrorism will recognize the importance of this classic study."
-David Rapoport, founder and coeditor of the Journal of Terrorism and Political Violence and author of The Four Waves of Modern Terror: An Essay in Generations


"This book is a must-read for anybody who wants to understand one of the foremost threats of our time. The narrative has elements of a mystery while providing insights into the nature of terrorism and ways to combat it. Jeffrey Simon has done a terrific service to academicians, policy makers, and the general public in this coherent and clear presentation about this important aspect of terrorism."
-Richard Sandor, PhD, chairman and CEO of Environmental Financial Products, and author of Good Derivatives: A Story of Financial and Environmental Innovation