The One Taste of Truth: Zen and the Art of Drinking Tea (Paperback)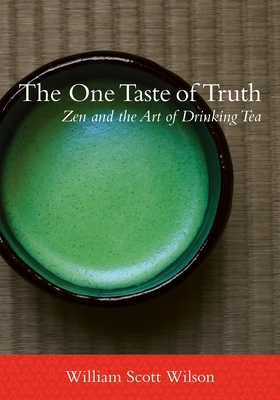 $14.95
Usually Ships in 1-5 Days
Description
---
Traditionally in China and Japan, drinking a cup of tea was an opportunity for contemplation, meditation, and an elevation of mind and spirit. Here, renowned translator William Scott Wilson distills what is singular and precious about this traditional tea culture, and he explores the fascinating connection between Zen and tea drinking. He unpacks the most common phrases from Zen and Chinese philosophy--usually found in Asia printed on hanging scrolls in tea rooms, restaurant alcoves, family rooms, and martial arts dojos--that have traditionally served as points of contemplation to encourage the appropriate atmosphere for drinking tea or silent meditation.
Part history, part philosophy, part inspirational guide, The One Taste of Truth will connect you to the distinctive pleasure of sipping tea and allowing it to transport your mind and thoughts. This beautifully written book will appeal to tea lovers and anyone interested in tea culture, Chinese philosophy, and Zen.
About the Author
---
William Scott Wilson is the foremost translator into English of traditional Japanese texts on samurai culture. He received BA degrees from Dartmouth College and the Monterey Institute of Foreign Studies, and an MA in Japanese literary studies from the University of Washington. His best-selling books include The Book of Five Rings, The Unfettered Mind, and The Lone Samurai, a biography of Miyamoto Musashi.