Scar Girl (Hardcover)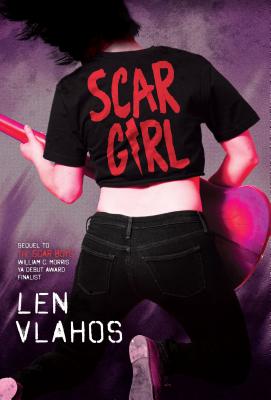 Description
---
"Love, music, and heartbreak take the stage in Len Vlahos's follow-up to "The Scar Boys.
Told as an interview with the band after they reach the pinnacle of success, readers will hear from Cheyenne, Harry, and Richie as they discover the ups and downs of being a rock musician, complete with meltdowns on stage and fights that test the limits of the band.
This is the Scar Boys in their own words.
"What defines you?"
HARBINGER JONES
You mean aside from my face?
CHEYENNE BELLE
I guess I'd say that I'm not good at asking people for help.
RICHIE MCGILL
How the hell should I know? What defines you?
Praise for "The Scar Boys"
"Distinguished in every way."- "School and Library Journal" *Starred Review
..".wry, stylish tale" --"The New York Times"
"Etches its way onto the heart and leaves a mark."-"Kirkus Reviews"
"Compelling. This book not only captures the feeling of what it is like to form a band, but also the reasons why you form a band. It took me back to that time of being a van on my very first tour." - Peter Buck, R.E.M.
About the Author
---
Len Vlahos dropped out of NYU film school at the age of 19 to go on the road with a touring punk/pop band called the Woofing Cookies, which eventually because the backdrop for "The Scar Boys." He now works in the book industry and lives with his wife and two children in Connecticut. You can visit him online at www.lenvlahos.com and follow him on Facebook and Twitter @LenVlahos. The author lives in Stamford, CT.