Bzrk Reloaded (Paperback)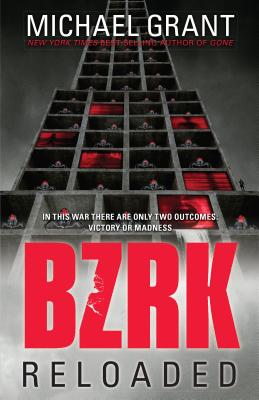 $9.99
Usually Ships in 1-5 Days
Description
---
New in paperback The ground-breaking BZRK series from "New York Times" best-selling author Michael Grant (the Gone series) continues with "BZRK Reloaded." Filled with sci-fi tech and breathtaking macro/micro scenes, "BZRK Reloaded" is sure to thrill fans of Orson Scott Card, and the Transformers films.
The war for your sanity continues.
In "BZRK Reloaded" the story gets broader in scope as the war spreads into the outside world, but it also gets closer to the characters we love.
Noah and Sadie begin to realize they are trapped in the war and don't know how to get out.
The biots that have infested the president begin to really take hold...and lead to some astonishing consequences.
And we meet a new character, a 13-year-old who's brilliant with video games and enters the war himself. He calls himself Billy the Kid.
*..".realistically unpredictable characters and blockbuster action sequences...complete this thoroughly enjoyable, incredibly disturbing story. " "VOYA," 5Q, 5P (starred review)
"Also available in hardcover (ISBN: 978-1-60684-394-9) and e-book (ISBN 978-1-60684-395-6)" formats.
About the Author
---
Michael Grant is the author of the best-selling series Gone and the co-creator and co-writer of the best-selling middle-grade science fiction series Animorphs" "and Everworld. He lives in California with his wife, Katherine Applegate, and their two children. The author lives in California.