The Secret of the Skeleton Key (Paperback)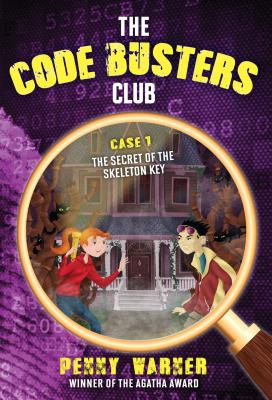 $6.99
Usually Ships in 1-5 Days
Description
---
Cody, Quinn, Luke, and M.E. may not have much in common with each other, but they do love playing around with codes. In fact, they love codes so much, they have their own private club, with a super-secret hideout and passwords that change every single day. When Cody and Quinn notice what could be a code on the window of their neighbor's house--the neighbor they call Skeleton Man--the club gets to work. And it is a cry for help Now the Code Busters are on the case--and nothing will stop them from solving the mystery and finding the secret treasure that seems to be the cause of it all This exciting interactive mystery offers more than fifteen codes for you to decipher, including the Consonant code, Morse code, and American Sign Language. Test your brain with the Code Busters and solve the mystery along with them. Answers are in the back, if you ever get stuck.
About the Author
---
Penny Warner smiddle-grade mystery, "The Mystery of the Haunted Caves," won an Agatha Award and an Anthony Award in 2002 for Best Juvenile Mystery.Her books have received excellent reviews and have been printed infourteencountries throughout the world.

Warnerlives in Danville, California.Visit her online at www.pennywarner.com."