I See You Everywhere (Large Print / Library Binding)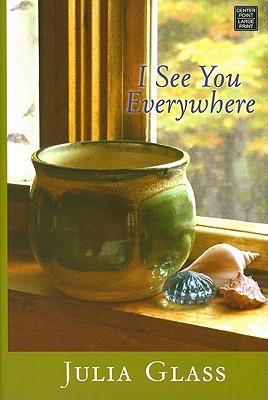 Please email or write store for pricing and availability information.
November 2008 Indie Next List
---
"Louisa -- solid, steady, dependable. Clem -- younger, rebellious, daring, and the favorite. This is a story, told over 25 years, of two sisters -- opposite as night and day, oil and water, yin and yang -- and how they remain connected. In my opinion, this is Julia Glass' best book yet!"
— Vicki McNeil, Watermark Book Co., Anacortes, WA
November 2010 Indie Next List
---
"Glass has deftly crafted a novel with an intimate view into the world of sisters. In this stunning work, you will explore all the rivalry, the missed opportunities, and the misunderstandings, as well as the longing that two women genetically linked but worlds apart in their choices can feel. Brilliantly told in alternating voices with rich detail and much emotion, this story will have you longing to reconnect with both Louisa and Clement, their friends, and other family members long after the last page."
— Calvin Crosby, Books Inc., San Francisco, CA
Description
---
Louisa Jardine is the older one, the conscientious sister who is a good student, and yearns for a good marriage, a career and a family. Clem Jardine is the younger sister -- the uncontainable rebel, daring and irresistible to men, and a constant source of frustration to her more reliable sister. Alternating between the sisters voices, I See You Everywhere unfolds across a 25-year span, from 1980 to 2005, beginning when Louisa and Clem are in their early twenties. It takes us into the dark hearts of jealousy and anger, then waltzes us into the sweetness of affection and devotion. In this vivid, heart-rending story of what we can -- and cannot -- do for those we love, the sisters grow emotionally closer as they move geographically farther apart. Louisa settles in New York, while Clem becomes a wildlife biologist and travels from one exotic place to another.