Renovate: Changing Who You Are by Loving Where You Are (Paperback)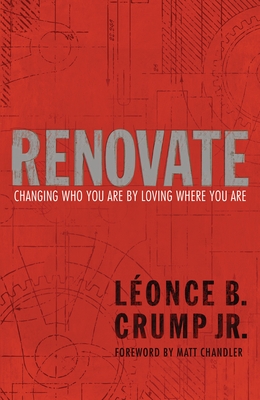 $14.99
Usually Ships in 1-5 Days
Description
---
God is not wiping this world away. He is in the midst of renovating it.
LeonceCrump, lead pastor of Renovation Church in the urban core of Atlanta," " invites you to do what God did when He wanted to make a difference in this world "move in."
Whether you re a pastor looking to plant a church, a missionary preparing to serve in a far-off land, a family preparing to move into a new community, or a follower of Jesus simply looking to engage more deeply in your current neighborhood, Leonce reveals how our agendas can often sabotage achieving real change in our world.
Leonce takes you on a journey to understand what he calls the ministry of presence which he himself learned the hard way after planting a church in one of the most violent areas of Atlanta. Leonce and his family found that, before we can preach or reach others, we must first know the story of a place and its people especially since skin color, cultural norms, and economic status often isolate us more than bringing us together.

About the Author
---
Leonce B.Crump Jr.is lead pastor of Renovation Church in Atlanta. The former professional athletehas strong transcultural appeal and connections in the world of professional sports and pop music as well as church planting and leadership circles. Heis currentlyearning his Master of Divinity from Reformed Theological Seminary. Leonce and his wife Breanna reside in downtownAtlanta with their two daughters and son.

"