Churchill: The Prophetic Statesman (Hardcover)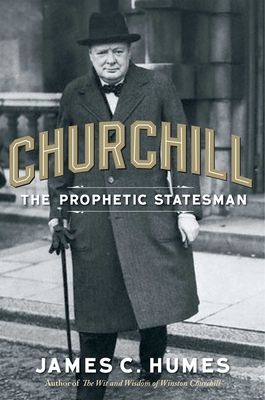 $27.95
Usually Ships in 1-5 Days
Description
---

"Perhaps it is a cliche that a politician thinks of the next election and a statesman of the next generation, yet my grandfather found merit in the maxim. He had known leaders he esteemed as the greatest of statesmen...Churchill, however, was the leader he admired above all...In hundreds of studies of Churchill, no one else, remarkably enough, has focused on Churchill's predictions and prophecies. James Humes has produced a book that is unique as well as necessary for an understanding of statesmanship."
--David Eisenhower, author and senior fellow at the Foreign Policy Research Institute.
About the Author
---
James C. Humes is a former White House speech writer for five presidents and a Pulitzer Prize-nominated author of 34 books, including Speak Like Churchill, Stand Like Lincoln; The Wit and Wisdom of Ronald Reagan; and Churchill: Speaker of the Cenutry. Humes has also served as a Pennsylvania state legislator, worked as a lawyer and was the Director of Policy and Plans at the U.S Department of State. He is currently a historian at the University of Colorado at Colorado Springs.