Sweeping Up Glass (Hardcover)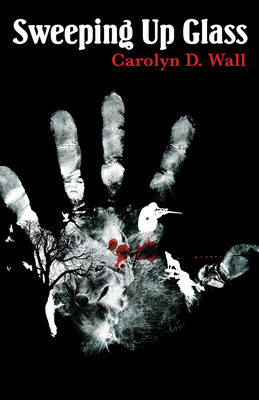 September 2009 Indie Next List
---
"Olivia Harker Cross' story is a mystery, a love story, and a course in history all in one fine novel. Reading groups will find a wealth of topics for discussion and enjoyment."
— Cindy Reinhardt, University Bookstore, Edwardsville, IL
September 2008 Indie Next List
---
"Filled to the brim with tension, one can feel the people's hunger in Kentucky in 1938, feel their love and hate for others, and feel their fears of racial cruelty. Olivia not only has to keep her business afloat when there is no money but she also has to keep her grandson, her friends, and transplanted silver-faced wolves safe from those who want to harm them. A very literary mystery and one of the most intense stories I've read in a long time."
— Susan Wasson, Bookworks, Albuquerque, NM
Description
---
1938: Olivia and the boy, Willam, run Harkeras Grocery and live in the cold-water kitchen behind the store. Money is scarce; business is bad. Out back, Pap is buried near the outhouse, and Oliviaas crazy mother Ida is living in a tarpaper shack.
For 30 years, Olivia has loved Wing Harris, who plays a mean trumpet and owns the Kentuckian Hotel. For decades, theyave shared only howdies at Ruseas CafA(c).
This may be the coldest winter on record in Kentucky, but that doesnat keep the elusive Hunt Club from tracking silver-faced wolves on Oliviaas strip of mountain. It falls to her and Willam to figure out why as the hunters turn their sights on them, too.
Then, one frozen night, Willamas mother comes back for him. The some terrible secrets explode among the Rowe Street community. Now thereas blood on Oliviaas hands, and nothing is as she thought it was.
Olivia is responsible for the very people who betrayed her. While she searches for answers that might save them all, then the day comes when Olivia must shatter the shackles that bind her and her community.
Like nothing you have ever read, Sweeping Up Glass is Carolyn D. Wallas searing and surprising debut novel.