Desperate House Lies: It Could Happen to You (Paperback)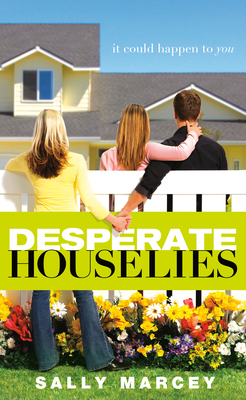 Description
---
Affair-Proof Your Marriage
Think it couldn t happen to you? Most women never make a conscious choice to have an affair, yet it happens to even the most active Christians. How? Why? This book takes a look at the series of seemingly harmless choices that can lead you straight down that dangerous, dead-end path. Desperate House Lies exposes eight common myths, including: he's just my friend so it's harmless, and my husband doesn t understand me; I deserve someone better. Personal stories of women who have slipped in their own marriages and want to help you avoid the same devastation, combined with practical, realistic guidance, will equip you to protect your God-ordained union now and for all time.
We highly recommend that every woman read Desperate House Lies. This book could be a breakthrough for your marriage. We have never read a better book on the topic; we couldn t put it down
-Dr. Gary and Barbara Rosberg
This book is a must-read for anyone hearing a deceptive whisper, It's okay to cross the line.
-Pam Vredevelt
Story Behind the Book
An alarming number of Christian women are cheating on their husbands today, having never intended to do so. The consequences of these affairs are ugly and devastating. This book was written to bring a needed voice to a hush-hush topic. Readers will find the initiative to fight mental, emotional, and physical temptation so that their marriages, which are ordained by God, will stand strong and protected. Women will become aware of the subtle progression from friendship to emotional dependency to a forbidden relationship, while also becoming equipped to set up protective boundaries in their lives.
About the Author
---
Sally Marcey is a licensed clinical professional counselor and a licensed marriage and family therapist working at Alliance Clinical Associates in Wheaton, Illinois. She is the author of the children s books The Underground Railroad and The Silverlake Stranger, and served as the general editor for A Time to Speak: A Healing Journal for Post Abortive Women. Married thirty-four years, she and her husband have two grown children."