The Way of Judo: A Portrait of Jigoro Kano and His Students (Paperback)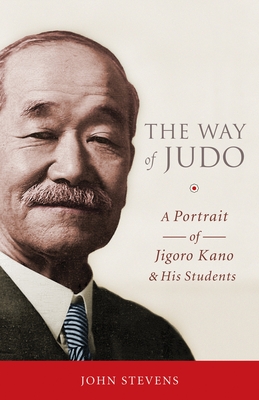 $22.95
Usually Ships in 1-5 Days
Description
---
Kodokan judo, one of the most well-known martial arts in the world today, was originated by Jigoro Kano (1860-1938). Kano was a martial artist and career educator who developed the art after studying several types of jujutsu, sumo, and Western wrestling. Openness and refinement were hallmarks of his personal and professional style, and he relentlessly searched for the best way to practice, teach, and perform techniques.
This biography shows how Kano saw judo as a vehicle not just for self-defense, but for physical, spiritual, and moral development as well. His teachings clearly emphasize his ideal of judo as a way of self-cultivation that leads to physical health, ethical behavior, and ultimately a better society. Kano was a tireless activist who promoted the practical application of judo's principles in all realms of life--in one's personal behavior, for education, in work, for economic benefit, and in both the local and international political arenas.
Kano's students were a colorful, sometimes notorious bunch, and this book reveals how several went on to become famous--or infamous--in their own right. They include a prime minister of Japan, the leader of the Communist party in China, a famous novelist, a spy, high-level military leaders, and a media mogul, among many others. The author, John Stevens, gives a fascinating account of Kano's life and times, his teachings, and his interaction with his students.
About the Author
---
JOHN STEVENS is the author or translator of over twenty books on Buddhism, Zen, aikido, and Asian culture. He is an authority on Zen calligraphy and has practiced and taught aikido all over the world.