Bad Shoes & the Women Who Love Them (Paperback)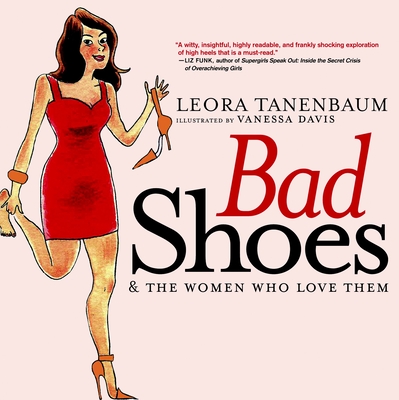 Description
---
Bad Shoes & the Women Who Love Them is a lighthearted wake-up call to women to make informed decisions when buying and wearing fashionable shoes. Arming the reader with essential facts, citing medical literature as well as leading podiatric surgeons and orthopedists, Tanenbaum covers the history of high heels, Chinese foot binding, the controversy over cosmetic surgery of the foot, and what Freud had to say about women's shoes and sex.
Illustrated by artist Vanessa Davis throughout, Bad Shoes & the Women Who Love Them also includes hilarious anecdotes from women who love shoes. And yes--it is possible to make smart footwear decisions without sacrificing style Tanenbaum shows you how.
About the Author
---
LEORA TANENBAUM writes about women and girls and the unique problems they face. She is the author of Slut! Growing Up Female with a Bad Reputation, Catfight: Rivalries Among Women--From Diets to Dating, From the Boardroom to the Delivery Room, Bad Shoes and the Women Who Love Them, and Taking Back God: American Women Rising Up for Religious Equality. She lives in New York City.