North Korea South Korea: U.S. Policy at a Time of Crisis (Paperback)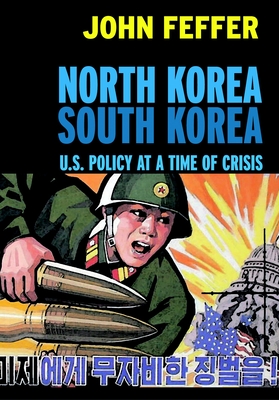 Description
---
The Korean peninsula, divided for more than fifty years, is stuck in a time warp. Millions of troops face one another along the Demilitarized Zone separating communist North Korea and capitalist South Korea. In the early 1990s and again in 2002-2003, the United States and its allies have gone to the brink of war with North Korea. Misinterpretations and misunderstandings are fueling the crisis. "There is no country of comparable significance concerning which so many people are ignorant," American anthropologist Cornelius Osgood said of Korea some time ago. This ignorance may soon have fatal consequences.
North Korea, South Korea is a short, accessible book about the history and political complexites of the Korean peninsula, one that explores practical alternatives to the current US policy: alternatives that build on the remarkable and historic path of reconciliation that North and South embarked on in the 1990s and that point the way to eventual reunification.
About the Author
---
JOHN FEFFER'S books include Beyond Detente: Soviet Foreign Policy and U.S. Options, Shock Waves: Eastern Europe After the Revolutions, Living in Hope: Communities Respond to Globalization, and Power Trip: U.S. Unilateralism and Global Strategy after September 11. From 1998 to 2001, Feffer lived in Tokyo and traveled throughout East Asia, making more than twenty trips to South Korea and three trips to North Korea. He lives in the Washington, D.C., area.