Bongology: N. the Art of Creating 35 of the World's Most Bongtastic Marijuana Ingestion Devices (Paperback)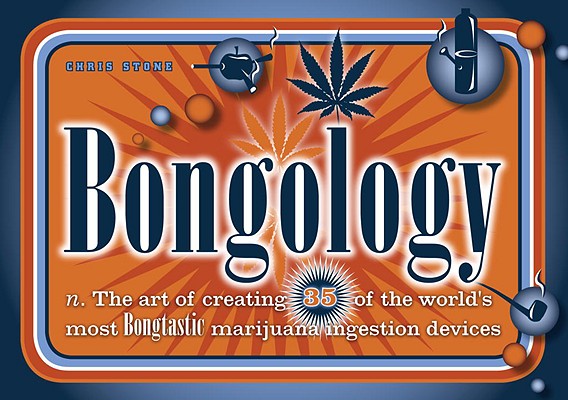 Description
---
You re doing WHAT with that traffic cone?
The same thing you re doing with those bellows, that plastic recorder from third grade, and your grandma's old teapot. You re crafting it into a state-of-the-art bong, hookah, pipe, or vaporizer
This hip manual for today's DIY smoker featuring 35 ingenious projects for crafting unique bongs from watering cans, pineapples, electric fans, and more is perfect for penny-pinching stoners, eco-conscious cannabis rights advocates, and creative tokers ready for the bong revolution. So bust out those household materials and get crafting With pimped up projects made from unexpected objects, this colorful book and the wares it produces will keep you chuckling and tokin for hours. Yes, Grasshopper: "Bongology" is the way for artistic or just plain crazy stoners like yourself to take your craft to the highest level.
About the Author
---
Chris Stone is a pot enthusiast, writer, and editor with more than ten years of experience working on counterculture books including the best-selling "Spliffigami: Roll the" "35 Greatest Joints of All Time" and many more years spent exploring cannabis. Since first spotting the smoking potential of his grandmother s prized teapot, he has blazed a trail for DIY bongmaking which shows no signs of letting up. His favorite designs are showcased here."
Praise For…
---
"When professional musicians hit the road, we can't roll with any paraphernalia so we have to be creative. Certain genres of hip-hop wouldn't exist if it weren't for some of the techniques here, nor would most electronic music. DIY inspiration y'all."
 —MC Lars