Long Journey Home: A Guide to Your Search for the Meaning of Life (Paperback)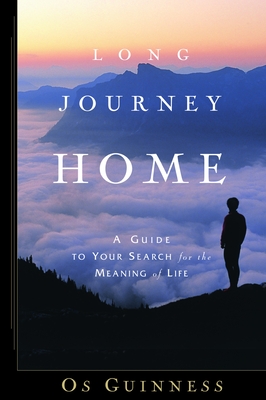 $18.99
Usually Ships in 1-5 Days
Description
---
Have you woken up to the journey of life? Have you reached a point where you long for "something more"? Have the things you have striven to achieve turned out to be far less than enough? Do you desire to unriddle life's mystery and pursue a life rich with significance?
Long Journey Home is a seeker's road map to the quest for meaning. Rich in stories and profoundly personal as well as practical, it explores the great philosophies of life and charts the road toward meaning taken by countless thoughtful seekers over the centuries. Written for those who care and those who are open, "it assumes no faith in the reader, only the recognition that the humanness of life as a journey is something we should all care about enough to seek to make sense of it and to make up our minds for ourselves." From the Hardcover edition.
About the Author
---
Os Guinness was born in China and educated in England. He did undergraduate studies at the University of London and postgraduate work at Oriel College, Oxford, where he earned a D.Phil in the social sciences. Formerly a guest scholar at the Woodrow Wilson Center for International Studies and Visiting Fellow at the Brookings Institution, Os is currently Senior Fellow at the Trinity Forum in McLean, Virginia. Widely traveled, he has written or edited more than twenty books, including The American Hour, Time for Truth, and The Call. He makes his home in northern Virginia. From the Hardcover edition.
Praise For…
---
How do we unriddle the mystery of life and make the most of it? What does it mean to find ourselves guests on a tiny, spinning blue ball in a vast universe? Is our sense of individual uniqueness backed by a guarantee, or are we only dust in the wind?… Long Journey Home is written for those who are asking enduring questions like these.–Os Guinness