Thorn in My Heart (Paperback)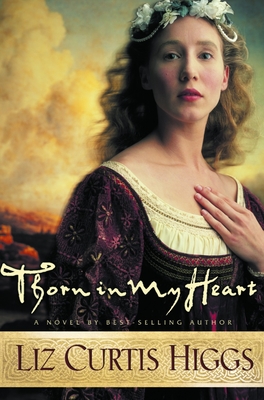 $15.99
Usually Ships in 1-5 Days
Description
---
Two brothers fight to claim one father's blessing.
Two sisters long to claim one man's heart. In the autumn of 1788, amid the moors and glens of the Scottish Lowlands, two brothers and two sisters each embark on a painful journey of discovery. Jamie and Evan McKie both want their father Alec's flocks and lands, yet only one brother will inherit Glentrool. Leana and Rose McBride both yearn to catch the eye of the same handsome lad, yet only one sister will be his bride.
A thorny love triangle emerges, plagued by lies and deception, jealousy and desire, hidden secrets and broken promises. Brimming with passion and drama, Thorn in My Heart brings the past to vibrant life, revealing spiritual truths that transcend time and penetrate the deepest places of the heart.
About the Author
---
An award-winning speaker, Liz Curtis Higgs has addressed audiences from more than 1500 platforms all over the world since 1986, encouraging women to grow in faith and joy. In Thorn in My Heart, she combines her storytelling skills, her degree in English literature, her love of 18th-century history, and her passion for all things Scottish to create a richly textured, highly researched historical novel. A member of Novelists, Inc., Liz has focused her latest writing efforts toward historical fiction, particularly novels set in eighteenth-century Scotland. To aid in her research, she has visited the U.K. on seven occasions to date, with an extensive book tour planned for October 2003, and she is a member of the Eighteenth-Century Scottish Studies Society. In addition, Liz supports the National Museums of Scotland, Historic Scotland, and the National Trust for Scotland. The author of twenty books, Liz touches the hearts of her readers with honesty and grace-filled encouragement. She and her husband, Bill, live with their two children in Louisville, Kentucky.