When Forgiveness Doesn't Make Sense (Paperback)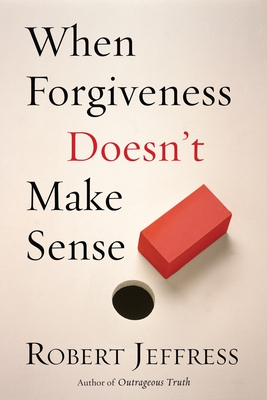 Description
---
Why do we have difficulty accepting God's unconditional forgiveness?
And why do we find it so impossible to grant that same forgiveness to others?
The bottom-line issue of life is forgiveness that's the conclusion of Dr. Robert Jeffress after more than two decades in Christian ministry, and most of us would agree. Yet few of us have mastered the art of implementing forgiveness in our lives. Combining rich, biblical insights with practical, real-life situations, "When Forgiveness Doesn t Make Sense" effectively answers your burning questions regarding this critical issue, giving you not only the why's, but also the elusive how's of choosing to forgive.
**Inside: A detailed look at the surprising results of the Barna Research Group's specially commissioned national opinion study of Americans' views on forgiveness.
About the Author
---
Robert Jeffress, PhD, is senior pastor, leading the historic and legendary First Baptist Dallas church. Previously, he served as senior pastor of the First Baptist Church of Wichita Falls, Texas. He's the author of sixteen books, including "The Solomon Secrets; The Divine Defense; "and" Second Chance, Second Act." Dr. Jeffress and his wife, Amy, have two adult daughters.
Praise For…
---
"Like the skilled surgeon of the Scriptures that he is, Robert Jeffress lays bare the cancerous tumor of unforgiveness and walks his reader through the confusing and sometimes thorny path to peace."
-Howard G. Hendricks, Distinguished professor and chairman, Center for Christian Leadership, Dallas Theological Seminary

"Anger, hurt feelings, and even betrayal can emotionally and spiritually tie us in knots. Robert Jeffress shows us biblically and practically how to 'untie the knots.' If you've struggled with forgiving others, or even God, this is your book."
-John Trent, PhD, author and speaker; President, Encouraging Words and StrongFamilies.com

"Dr. Jeffress makes sense out of giving forgiveness when it sometimes seems so senseless. With each page of this book, he opens the door to healing and grace."
-Lew Parrott III, PhD, Seattle Pacific University; Author of The Control Freak