Winter's Children (Hardcover)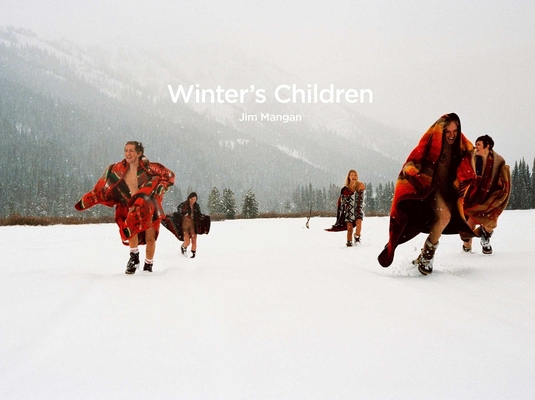 Description
---
'Winter's Children' is a celebration of the pure, naked joy that burns at the heart of snowboarding. Tellingly absent from this unusual series of photographs is the brash consumerism that not merely clutters, but absolutely defines the snowboarding industry today.
About the Author
---
Filmmaker and photographer Jim Mangan grew up in La Grange, Illinois, but headed west to Colorado to attend college and to pursue his passion for snowboarding and the mountains. His first two films, "City. Park City." (2006), and "I Ride Park City" (2008), were both official selections of the X-Dance Film Festival, where they were nominated for multiple awards, including "Best Emerging Filmmaker" and "Best Soundtrack." After a long career in the snowboarding industry, in which he worked progressively as a sponsored and competitive athlete, terrain park designer, art director, team manager, marketing director, and eventually, a filmmaker, Mangan left the snowboarding business to focus his attention on a series of fine art projects. With the career move came a geographic one; after 16 years in the mountains of Utah and Colorado, Mangan now calls Los Angeles home.

" "

Peter Line is a professional snowboarder from Bellevue, WA. He is a member of the Forum Snowboarding team and was the founder of the original Forum 8. Line's biggest contribution to the snowboarding world was the invention of cork and inverted tricks. Line works as a columnist for "Snowboarder Magazine" and continues to snowboard regularly.

" "

Filmmaker and photographer Peter Sutherland was born in Ann Arbor, Michigan, and raised in Colorado. A move to New York City in 1998 prompted his first feature documentary, "Pedal," published by powerHouse Books in 2006 as a book and DVD package. The author of "Autograf: New York City's Graffiti Writers" (powerHouse Books, 2004), and "Buck Shots" (powerHouse Books, 2007), Sutherland has also published artist's books with Nieves, Art Beat Press, and P.A.M. Books, among others.
Praise For…
---
"A tribute to the organic friendships that spawn from the love of snowboarding."
ESPN Action Sports

"The only good thing to come out of a bunch of snow in recent memory is Jim Mangan's pictures of naked people snowboarding and horsing around in it."
Vice