Skinema (Paperback)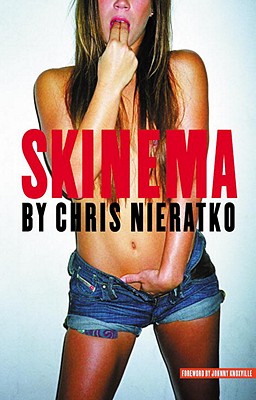 Description
---
'Skinema' reviews over 150 pornos but seldom mentions porn. The book is actually about the pill-popping exploits of Chris Nieratko, one third of the now-infamous group of idiots called Jackass. It is a brutally hilarious collection of rants and reminiscences.
About the Author
---
Chris Nieratko was born in 1976 in New Jersey where he still lives today. His first job after writing for the seminal skateboarding magazine "Big Brother "was editing a series of incredibly disgusting porn magazines until he was fired for making fun of them. Nieratko continues to write for almost every magazine around. He spends the rest of his time managing his skateboarding shop. "Skinema" is his first book.

Johnny Knoxville is co-creator and star of MTV's "Jackass." He has starred in numerous films.