Out of Poverty: What Works When Traditional Approaches Fail (Hardcover)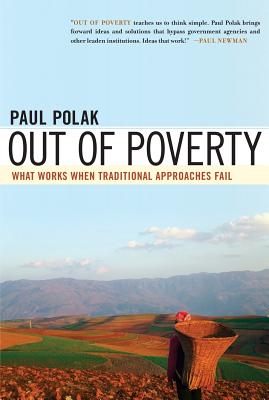 $27.95
Usually Ships in 1-5 Days
Description
---
Based on his 25 years of experience, Polak explodes what he calls the ""Three Great Poverty Eradication Myths"": that we can donate people out of poverty, that national economic growth will end poverty, and that Big Business, operating as it does now, will end poverty. Polak shows that programs based on these ideas have utterly failed--in fact, in sub-Saharan Africa poverty rates have actually gone up.
These failed top-down efforts contrast sharply with the grassroots approach Polak and IDE have championed: helping the dollar-a-day poor earn more money through their own efforts. Amazingly enough, unexploited market opportunities do exist for the desperately poor. Polak describes how he and others have identified these opportunities and have developed innovative, low-cost tools that have helped in lifting 17 million people out of poverty.
Praise For…
---
"Out of Poverty by Paul Polak, offers optimism. Optimism not just for those fighting poverty and those fighting to get out of it, but for any company interested in a basically untapped 1 billion-person market." -- Jessie Scanlon "February 22, 2008; BusinessWeek"