10 Buildings That Changed America (Hardcover)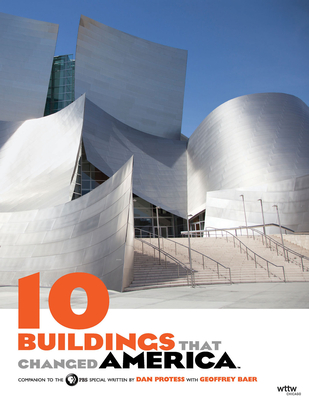 $35.00
Usually Ships in 1-5 Days
Description
---
"10 Buildings That Changed America" tells the stories of ten influential works of architecture, the people who imagined them, and the way these landmarks ushered in innovative cultural shifts throughout our society.
From American architectural stalwarts like Louis Sullivan and Frank Lloyd Wright, to modern revolutionaries like Frank Gehry and Robert Venturi, this book examines the most prominent buildings designed by the most noteworthy architects of our time. Also profiled are Americans less noted for their architectural acumen, but no less significant for their contributions to the field. Thomas Jefferson, a self-taught architect, is profiled for designing the iconic Virginia State Capitol. Taking its inspiration from ancient Rome, America's first major public building forged a philosophical link between America and the world's earliest democracies.
We see the legacy of the architects profiled like Mies van der Rohe or H.H. Richardson all around us: in the homes where we live, the offices where we work, our public buildings, and our houses of worship. "10 Buildings" is the ideal collection to detail the flashes of inspiration from these architects who dared to strike out on their own and design radical new types of buildings that permanently altered our environmental and cultural landscape.

About the Author
---
Geoffrey Baer is the award-winning host and writer of WTTW's popular feature-length TV specials about Chicago architecture and history, as well as a regular contributor to WTTW's flagship nightly public affairs program "Chicago Tonight." He has written and produced numerous documentaries and cultural and entertainment specials for local and national television. He lives in Chicago.

Dan Protess has been a critically acclaimed producer and writer for television programs at WTTW for more than a decade. He wrote and produced the Emmy-winning, James Beard-nominated "The Foods of Chicago: A Delicious History." He lives in Chicago.