The Eye of the Prophet (Paperback)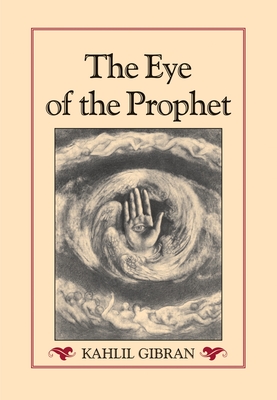 $12.95
Usually Ships in 1-5 Days
Description
---
The Eye of the Prophet is a luminous collection of Gibran's writings translated from Arabic into French and now into English. Here the author is the poetic, philosophical moralist, grounded in Islam, Buddhism, and Christianity, seeking the best in people, refusing to separate humankind from the natural world. Ordinary work and life, he says, has the potential to be inherently noble, if we can learn to enact our affairs with the sublimity of nature's creations.
Gibran's descriptions celebrate the dignity and freedom of animals, birds, the seasons, oceans, clouds. His is a poet's eye; he abhors the tentacles of government and calls on citizens to question all ideologies. In this book he writes about life's great moments and passages (The First Kiss, The First Glance, The Mystery of Love, Youth); eternal essences (Earth, The Nature of Woman, Marriage, Love, Truth, Poetry), and grapples with nationalism, religion, and spiritual growth. The Eye of the Prophet blends Christian, Muslim, and Buddhist ideals into a great spiritual tapestry that transcends all cultural divisions. With its vibrant, rhythmic language, it speaks to our challenging times as a worthy companion to The Prophet.
About the Author
---
Kahlil Gibran (1883 1931) moved to the United States from Lebanon in 1895. Written in Arabic, his books have been translated into 20 languages. Poet, philosopher, and artist, he was compared by French sculptor Auguste Rodin to William Blake."
Praise For…
---
"In these writings Kahlil Gibran takes us out of the wilderness into the joys and sorrows of everyday urban life. More personal and political than The Prophet, the book nonetheless sings with Gibran's lyricism and abiding wisdom."
—Wes 'Scoop' Nisker, author of Crazy Wisdom and cofounder of Buddhist journal Inquiring Mind

"This book shows once again why the writings of Kahlil Gibran have been such a rich source of spiritual inspiration in our modern world."
—Jacob Needleman, author of The Heart of Philosophy