Anton Woode: The Boy Murderer (Paperback)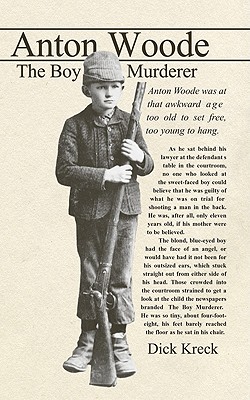 Please email or write store for pricing and availability information.
Description
---
As he sat behind his lawyer at the defendant's table in the courtroom, no one who looked at the sweet-faced boy could believe that he was guilty of what he was on trial for-shooting a man in the back. He was, after all, only eleven years old, if his mother were to be believed. So begins this true tale of juvenile crime, focusing on one incident in 1892: Murder by a young child. The murder itself proves to be secondary; the main focus is how this act by an 11-year-old shaped the lives of the people involved. Here again, just as he did in Murder at the Brown Palace, Kreck is able to use his journalistic senses to uncover the story within the story. What seems to be a simple case of one kid gone bad, turns into an investigation of how juvenile crime was handled around the turn of the century, and how the system has come full circle today with punishment taking precedence over rehabilitation.
About the Author
---
Dick Kreck is a journalist who has worked at The San Francisco Examiner and the Los Angeles Times and is now a senior columnist at The Denver Post. Dick Kreck has written three previous books, Colorado's Scenic Railroads, Denver in Flames, and Murder at the Brown Palace.