Gem & Dixie (Compact Disc)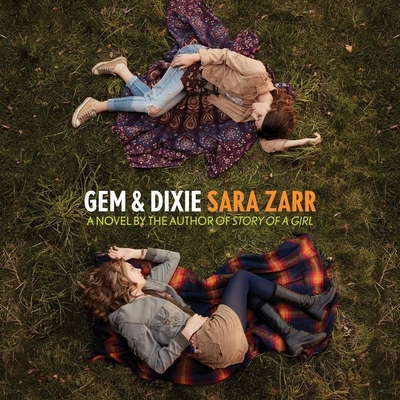 $29.99
Usually Ships in 1-5 Days
Staff Reviews
---
Zarr has captured the realistic push-pull of all relationships. Even when you know a relationship might be toxic, your loved ones still pull you to them. They can have that gravitational force from which you can't seem to break free. 
This book is all about relationships. The relationship between sisters, Gem and Dixie, the relationships between the girls and their parents, the relationship Gem has with the school psychologist and so on. But mostly, it is about Gem and Dixie. Told from Gem's point of view, this is heartbreaking and yet has hope. Give it to lovers of Gayle Forman, John Green and Sarah Dessen.
— Librarian, Chatfield Senior High, Littleton, CO
Terrific story of a girl who endures her parents' alcoholism and drug abuse, abandonment, and poverty. She reaches out to a trusted adult at school who helps her to see herself as a survivor. Her relationship to her sister has bound her to her dysfunctional family, but she realizes that to break free from their abuse, she has to let go of her sister and take care of herself.
— Librarian, Golden High School, Golden, CO