Before I Let Go (Hardcover)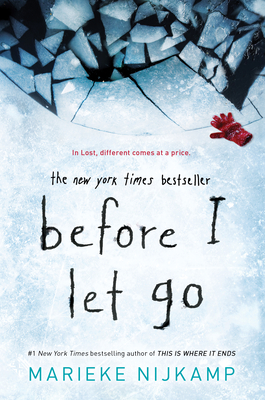 Staff Reviews
---
This book caught my attention from the start and I read it in one night. I thought Corey's grief was realistic and poignant. Kyra is a heartbreaking character. The depiction of the mental illness seemed raw and knowing someone personally who deals with it, I felt it was very truthful. Give this title to those who like John Green'sTurtles All the Way Down or All the Bright Places by Jennifer Niven.
— Toni W., High School Librarian
Description
---
From the author of the #1 New York Times bestseller This Is Where It Ends
Days before Corey is to return home to the snow and ice of Lost Creek, Alaska, to visit her best friend, Kyra dies. Corey is devastated--and confused. The entire Lost community speaks in hushed tones about the town's lost daughter, saying her death was meant to be. And they push Corey away like she's a stranger.
Corey knows something is wrong. Lost is keeping secrets--chilling secrets. But piecing together the truth about what happened to her best friend may prove as difficult as lighting the sky in an Alaskan winter...