Animal Farm (Compact Disc)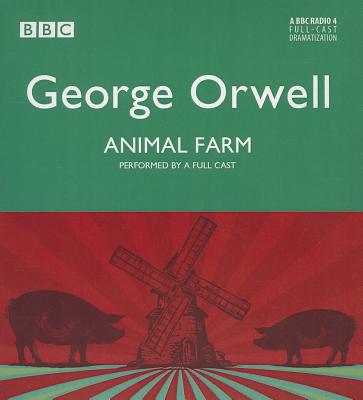 Please email or write store for pricing and availability information.
Description
---
""All animals are equal. But some animals are more equal than others." "
"Animal Farm" the history of a revolution that went wrong is George Orwell's brilliant satire on the corrupting influence of power. Mr. Jones of Manor Farm is so lazy and drunken that one day he forgets to feed his livestock. The ensuing rebellion, under the leadership of the pigs Napoleon and Snowball, leads to the animals taking over the farm. Vowing to eliminate the terrible inequities of the farmyard, the renamed Animal Farm is organized to benefit all who walk on four legs. But as time passes, the ideals of the rebellion are corrupted, then forgotten. And something new and unexpected emerges. . . This thought-provoking drama was first broadcast as part of BBC Radio's "The Real George Orwell" season a Radio 4 journey that explored the disjuncture between the man who was Eric Blair and the writer who was George Orwell.
2 CDs. 1 hr 30 mins.
About the Author
---
George Orwell (1903-1950) served with the Imperial Police in Burma, fought with the Republicans during the Spanish Civil War, and was a member of the Home Guard and a writer for the BBC during World War II. He is the author of some of the most celebrated works of non-fiction and fiction in the English language.