Our Little Kat King: A Mutts Treasury (Paperback)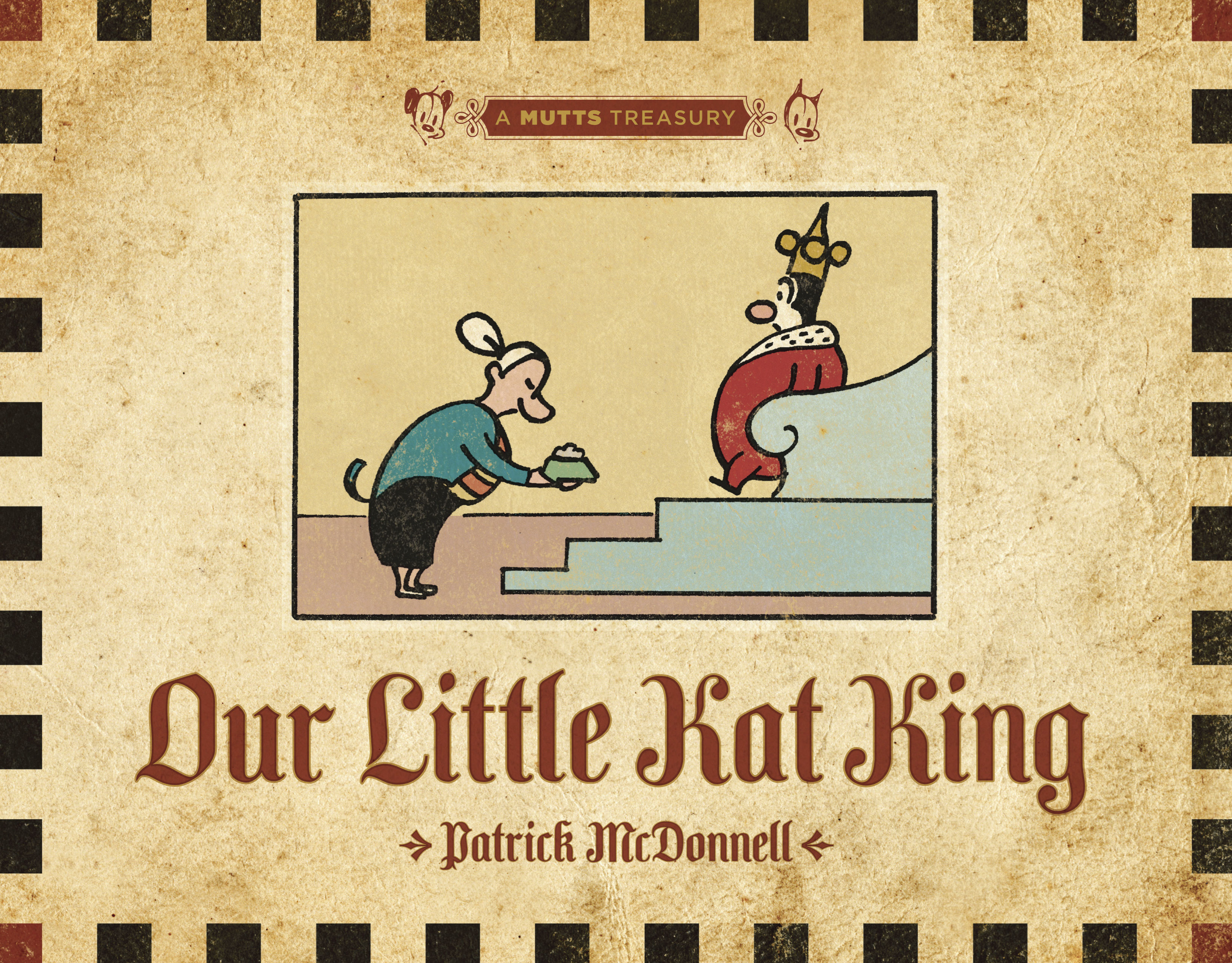 $18.99
Usually Ships in 1-5 Days
Description
---
New York Times best-selling author Patrick McDonnell's comic strip Mutts has been charming fans since its creation in 1994 with its simple, sparse drawings and big heart."Patrick McDonnell's MUTTS is up there with Peanuts, Pogo, Krazy Kat, and Calvin and Hobbes-cartoons that are smart and funny, brilliantly drawn and full of heart."--MATT GROENIG, creator of The SimpsonsMUTTS is "one of best comic strips of all time." --CHARLES SCHULZ, creator of Peanuts "MUTTS evokes an effervescent bliss, drawn from a century-old tradition, dating from Buster Brown to Charlie Brown that, in an instant, turns words and pictures into poetic-play." --JULES FEIFFER, cartoonist
Inside Our Little Kat King, New York Times best-selling author Patrick McDonnell presents his 15th chronological collection of Mutts strips. Showcasing nearly two years worth of color Sunday strips and black-and-white daily strips, Our Little Kat King includes pop-art splash pages that highlight McDonnell's imaginative artwork and distinctive style.
Deceptively simple yet strikingly profound, Mutts speaks to fans of all ages through McDonnell's expressive art and humorous, often philosophical musings. As one of the most popular comic strips in the world with an estimated daily readership of 50 million, Mutts follows the day-to-day exploits of Earl the dog and his feline friend Mooch. Our Little Kat King is an emotive collection brimming with postulations and punch lines, as well as enlightenment and entertainment. Whether Earl and Mooch are contemplating the cosmos, embarking on a new adventure, or curling in for a much-needed nap, these two lighthearted pals remind us of the simple pleasures that make life so "shweet.
About the Author
---
Patrick McDonnell is a "New York Times" best-selling author and the recipient of multiple awards from the National Cartoonists Society for Oustanding Cartoonist of the Year and Newspaper Strip of the Year. A dedicated animal advocate and Genesis Award recipient, McDonnell regularly lends his talents to animal-protection groups and issues, including The Humane Society of the United States, where he serves on the national board of directors. McDonnell is also on the board of directors of the Charles M. Schulz Museum. He resides in New Jersey. "