Speak, Memory: An Autobiography Revisited (Compact Disc)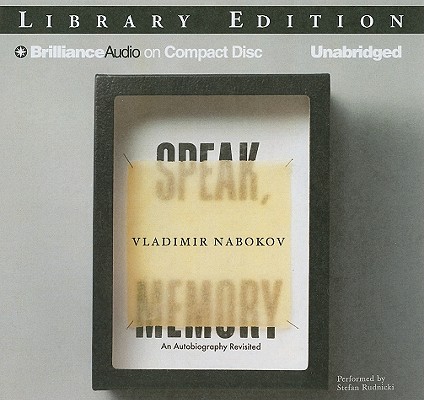 Description
---
"Speak, Memory," first published in 1951 as Conclusive Evidence and then assiduously revised in 1966, is an elegant and rich evocation of Nabokov's life and times, even as it offers incisive insights into his major works, including Lolita, Pnin, Despair, The Gift, The Real Life of Sebastian Knight, and The Luhzin Defense.
One of the twentieth century's master prose stylists, Vladimir Nabokov was born in St. Petersburg in 1899. He studied French and Russian literature at Trinity College, Cambridge, then lived in Berlin and Paris, where he launched a brilliant literary career. In 1940 he moved to the United States, and achieved renown as a novelist, poet, critic, and translator. He taught literature at Wellesley, Stanford, Cornell, and Harvard. In 1961 he moved to Montreux, Switzerland, where he died in 1977.
When he is writing about someone or something he loves, he is irresistible; when he is writing about someone or something he despises, he can manage to enlist one's sympathies, if only momentarily, for the object of his contempt. "The New York Review of Books"