Homesick (Hardcover)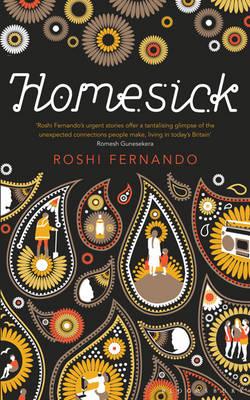 Description
---
From the winner of the 2009 Impress Prize for New Writers (U.K.) and finalist for the "Sunday Times "Short Story Award, a stunning debut novel about an extended Sri Lankan family--a kaleidoscopic view of contemporary immigrant life, by turns darkly funny, sad, poignant, and uproariously beautiful.
It's New Year's Eve 1982. At Victor and Nandini's home in southeast London, the family and their friends gather to ring in the new year. Whiskey and arrack have been poured, poppadoms are freshly fried, and "baila "music is on the stereo. Upstairs, the teenagers have gathered around the television to watch "The""Godfather "again while drinking pilfered wine. Moving back and forth in time, from the 1970s to the present day, and from London to Sri Lanka and back again, we follow Victor and Nandini's children: Rohan, Gehan, and in particular dyslexic Preethi--funny, brash, and ultimately fragile. We also meet troubled Lolly and her beautiful sister Deirdre; wonderful Auntie Gertie; and terrible Kumar, whose dark deed will haunt the family.
About the Author
---
ROSHI FERNANDO grew up in southeast London. She lives in the Cotswolds with her husband, four children, and a multitude of pets. She received her Ph.D. in Creative Writing from Swansea University in 2011. "Homesick "won the Impress Prize for New Writers in 2009 and was subsequently shortlisted for the "Sunday""Times "EFG Private Bank Short Story Award 2011.