The Uses of Enchantment (Compact Disc)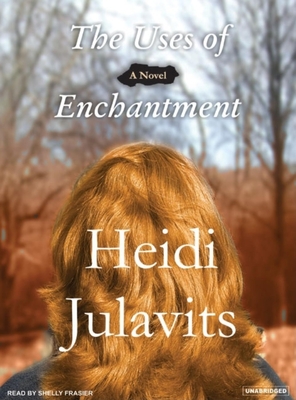 $37.99
Usually Ships in 1-5 Days
Description
---
In late afternoon on November 7, 1985, sixteen-year-old Mary Veal was abducted after field hockey practice at her all-girls New England prep school. Or was she? A few weeks later an unharmed Mary reappears as suddenly and mysteriously as she disappeared, claiming to have little memory of what happened to her. Her mother, concerned that Mary has somehow been sullied by the experience, sends her to therapy with a psychologist named Dr. Hammer. Mary turns out to be a cagey and difficult patient and Dr. Hammer begins to suspect Mary concocted her tale of abduction when he discovers its parallels with a seventeenth-century narrative of a girl who was abducted by Indians and later caused her rescuer to be hanged as a witch. Hammer, eager to further his professional reputation, decides to write a book about Mary's faked abduction, a project her mother sanctions because she'd rather her daughter be a liar than a rape victim. Fifteen years later, Mary has returned to Boston for her mother's funeral. Her abduction-real or imagined-has tainted many lives, including her own. When Mary finds a suggestive letter sent to her mother, she suspects her mother planned a reconciliation before her death. Thus begins a quest that requires Mary to revisit the people and places in her past. The Uses of Enchantment weaves a spell in which the power of a young woman's sexuality, and her desire to wield it, has a devastating effect on all involved. The riveting cat-and-mouse power games between doctor and patient, and between abductor and abductee, are gradually, dreamily revealed, along with the truth about what actually happened in 1985. Heidi Julavits is in full command of her considerable gifts, and has crafted a dazzling narrative sure to garner her further acclaim as one of the best novelists working today.
About the Author
---
Heidi Julavits is the author of two previous novels, "The Mineral Palace" and "The Effect of Living Backwards," as well as a collaborative book, "Hotel Andromeda," with the artist Jenny Gage. She is a founding editor of "Believer," and her writings have appeared in "Esquire," "Time, The New York Times," McSweeney's" "among other places." "She lives in Manhattan and Maine.

In addition to narrating audiobooks, Shelly Frasier has appeared in many independent film and theater projects in Arizona and southern California, and she has developed character voices for animation projects and done voice-over work for commercials.
Praise For…
---
"Frasier is an engaging performer, and the spell of this beguiling work will entrance listeners to the very end." ---Publishers Weekly Audio Review