God Gave Us Love (Hardcover)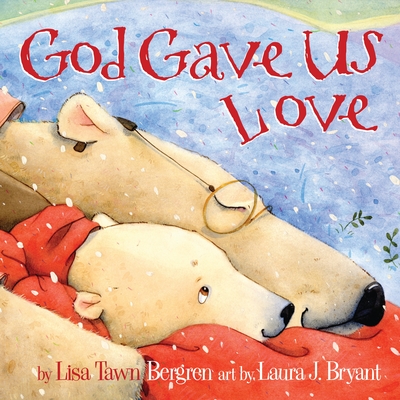 $10.99
Usually Ships in 1-5 Days
Description
---
As Little Cub and Grampa Bear's fishing adventure is interrupted by mischievous otters, the young polar bear begins to question why we must love others even the seemingly unlovable.
In answering her questions, Grampa Bear gives tender explanations that teach Little Cub about the different kinds of love that is shared between families, friends, and mamas and papas. Grampa explains that all these kinds of love come from God and that it is important to love others because
Any time we show love, Little Cub, we re sharing a bit of his love.
This sweet tale will warm the hearts of young children as they learn about all the different sorts of love, while the gentle explanations of each provide a valuable opportunity to encourage children to share with others a God-sized love.
About the Author
---
Lisa Tawn Bergren is the award-winning author of nearly thirty titles, totaling more than 1.5 million books in print. She writes in a broad range of genres, from adult fiction to devotional. God Gave Us Love follows in Lisa's classic tradition of the best-selling God Gave Us You. She makes her home in Colorado, with her husband, Tim, and their children, Olivia, Emma, and Jack.Laura J. Bryant studied painting, printmaking, and sculpture at the Maryland Institute College of Art in Baltimore. She has illustrated numerous award-winning children's books, including God Gave Us You, Smudge Bunny, and If You Were My Baby. Laura lives in Asheville, North Carolina.