When God Created My Toes (Hardcover)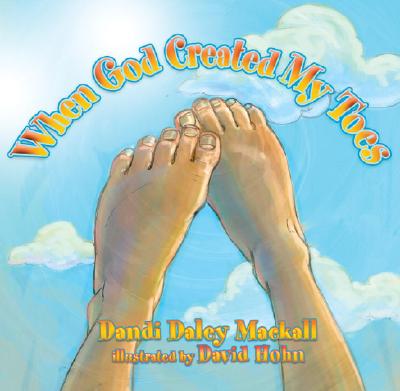 Description
---
When God created my toes, did he make them wiggle? Did he know I'd giggle?
Did he have to hold his nose, when God created my toes?

This charming picture book allows your child to imagine what it was like when God created them. From the top of their heads to the tips of their toes they will explore and understand God's delight in creating them.

Through rhyming lines and vivid illustrations children will gain confidence and self-esteem when they begin to fully realize how perfectly, intricately, and uniquely God created them.
About the Author
---
Dandi Daley Mackall is the award-winning author of more than 400 children's books. A popular conference speaker and radio talk show guest, she conducts writing workshops and school assemblies across the U.S. Dandi lives in rural Ohio with her husband, three children, and a menagerie of horses, dogs, and cats.

David Hohn is an award-winning illustrator who graduated with honors from the Maryland Institute College of Art. His recent projects included the Dandilion Rhymes books, "A Gaggle of Geese & A Clutter of Cats," "The Blanket Show," and the best-selling "God Gave Us Christmas." David lives in Portland, Oregon.