Sweetness & Light: The Mysterious History of the Honeybee (Paperback)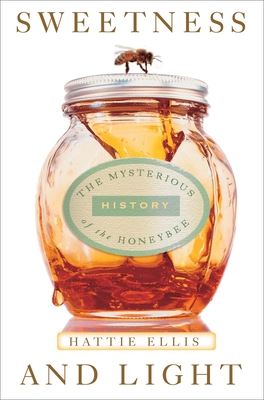 $13.95
Usually Ships in 1-5 Days
Description
---
Did you know that Abraham Lincoln and Muhammad Ali both consumed bee pollen to boost energy, or that beekeepers in nineteenth-century Europe viewed their bees as part of the family? Or that after man, the honeybee, Apis mellifera, is the most studied creature on the planet? And that throughout history, honey has been highly valued by the ancient Egyptians (the first known beekeepers), the Greeks, and European monarchs, as well as Winnie the Pooh?
In Sweetness and Light, Hattie Ellis leads us into the hive, revealing the fascinating story of bees and honey from the Stone Age to the present, from Nepalese honey hunters to urban hives on the rooftops of New York City. Uncovering the secrets of the honeybee one by one, Ellis shows how this small insect, with a collective significance so much greater than its individual size, can carry us through past and present to tell us more about ourselves than any other living creature.
About the Author
---
Hattie Ellis is an award-winning columnist and author who specializes in writing about food. To tell the story of bees and honey in all of its wondrous particulars, she traversed the globe from Sicilian mountainsides to Parisian parks, from Scottish moorlands to London streets, from the New Zealand bush to the California coast. She lives in East Sussex, England.
Praise For…
---
"Deftly blending natural history, human history, literature, biography, and biology, Ellis provides a graceful survey as entertaining as it is enlightening." —Los Angeles Times