Fodor's 535 Best Beaches, 1st Edition: In the U.S., Caribbean, and Mexico (Paperback)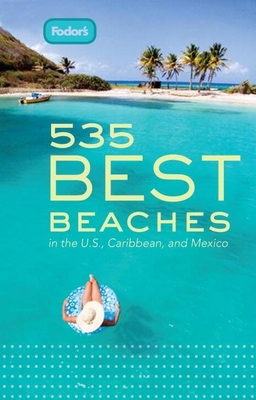 Description
---
Find the Perfect beach in the U.S., Caribbean, and Mexico
Get ready to check another beach off your must-see list This collection of the best sun-lover's spots in North America will transport you from the white-sand beaches of Grand Turk to Maine's rugged coast to the dramatic cliffs of Acapulco. Whether your dream beach is an off-the-beaten-path escape, an exotic and luxurious private island, a low-key surfer hangout, or a classic stay-all-day family favorite, you'll find it here. Dive Right In
- Recommendations for your perfect beach vacation--for romance and relaxation, active adventures, exciting nightlife, fabulous shopping, and more
- Illustrated features covering unique experiences in each region: exploring Kauai's N-apali Coast, indulging at Riviera Maya's spas, sport fishing in Florida, Carnival in Trinidad, chartering a yacht in the Caribbean, and other memorable trip highlights
- Insider advice from Fodor's local writers
- More than 300 color photos to inspire your trip.