The Woman Next Door (Paperback)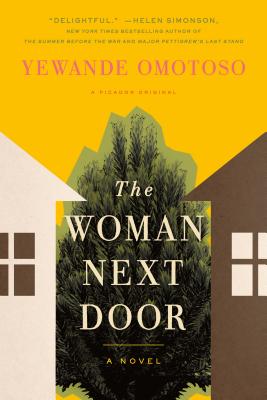 Description
---
LOVING THY NEIGHBOR IS EASIER SAID THAN DONE.
Hortensia James and Marion Agostino are neighbors. One is black, the other white. Both are successful women with impressive careers. Both have recently been widowed, and are living with questions, disappointments, and secrets that have brought them shame. And each has something that the woman next door deeply desires.
Sworn enemies, the two share a hedge and a deliberate hostility, which they maintain with a zeal that belies their age. But, one day, an unexpected event forces Hortensia and Marion together. As the physical barriers between them collapse, their bickering gradually softens into conversation, which yields a discovery of shared experiences. But are these sparks of connection enough to ignite a friendship, or is it too late to expect these women to change?
The U.S. debut of an Etisalat Prize finalist, The Woman Next Door is a winning story of the common ground we sometimes find in unexpected places, told with wit and wry humor.
About the Author
---
YEWANDE OMOTOSO was born in Barbados and grew up in Nigeria, moving to South Africa with her family in 1992. She is the author of Bom Boy, published in South Africa in 2011. In 2012, she won the South African Literary Award for First-Time Published Author and was shortlisted for the South African Sunday Times Fiction Prize. In 2013, she was a finalist in the inaugural pan-African Etisalat Fiction Prize. She lives in Johannesburg, where she writes and has her own architectural practice.