Women's Spiritual Passages (Paperback)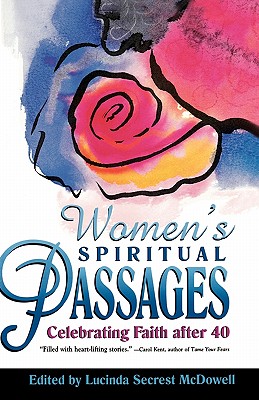 $19.99
Usually Ships in 1-5 Days
Description
---
Each passage of life brings the unexpected.
In this extraordinary and diverse collection, women from all walks of life take time to look back on their lives at forty and reflect on the spiritual lessons they've learned. Did they fulfill their dreams? Was it really possible to "have it all"? How has their faith changed in times of great suffering and great joy? No matter what age you are, you will be encouraged by these women who rely on the grace and sovereignty of aGod who never changes.
About the Author
---
Lucinda Secrest McDowell is a "forty-something" conference speaker, and author of the book Amazed By Grace and articles in more than fifty magazines. A graduate of Gordon-Conwell Seminary, she currently serves as director of the Caring Ministry for a church that was formed in 1635. Cindy and her husband live in Connecticut with their four children.