The Genesis Trilogy: And It Was Good, a Stone for a Pillow, Sold Into Egypt (Paperback)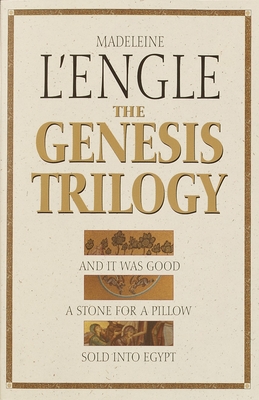 Description
---
Three classic titles now in one volume
The Genesis Trilogy has long been awaited by fans of Madeleine L?Engle, who have expressed a desire to have all three of the authors books on Genesis in one volume. In addition to L?Engle's vast reader base, The Genesis Trilogy will be embraced by the literary community (which deeply respects L?Engle's award-winning work) and all those who seek to experience more fully the truths represented in Genesis. Book 1 of the trilogy, And It Was Good, speaks especially to those captivated by the creation story and those interested in new beginnings, while Book 2, A Stone for a Pillow, holds treasure for those seeking answers to the questions posed during their inner and outer journeys. Book 3, Sold into Egypt, provides hope to those who have experienced grief and loss.
About the Author
---
Madeleine L'Engle was the author of more than forty-five books for all ages, among them the beloved A Wrinkle in Time, awarded the Newbery Medal; A Ring of Endless Light, a Newbery Honor Book; A Swiftly Tilting Planet, winner of the American Book Award; and the Austin family series of which Troubling a Star is the fifth book. L'Engle was named the 1998 recipient of the Margaret A. Edwards award, honoring her lifetime contribution in writing for teens. Ms. L'Engle was born in 1918 in New York City. She wrote her first book, The Small Rain, while touring with Eva Le Gallienne in Uncle Harry. She met Hugh Franklin, to whom she was married until his death in 1986, while they were rehearsing The Cherry Orchard, and they were married on tour during a run of The Joyous Season, starring Ethel Barrymore. Ms. L'Engle retired from the stage after her marriage, and the Franklins moved to northwest Connecticut and opened a general store. After a decade in Connecticut, the family returned to New York. After splitting her time between New York City and Connecticut and acting as the librarian and writer-in-residence at the Cathedral of St. John the Divine, Madeleine L Engle died on September 7, 2007 at the age of 88."