13 Alabama Ghosts and Jeffrey (Paperback)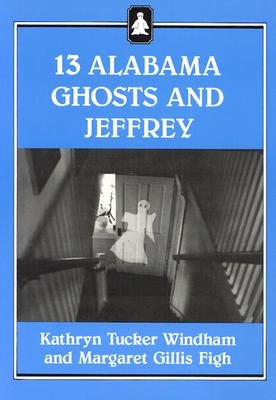 Please email or write store for pricing and availability information.
Description
---
Jeffrey is the mischievous "something" that has headquarters in the Windham home in Selma, Alabama. He first made his presence known in October 1966, and since then he has continued, at irregular and infrequent intervals, to clump down the hall, slam doors, rock in a chair, frighten the family cat (now deceased, through no fault of Jeffrey), move heavy pieces of furniture, cause electronic equipment to malfunction, and hide objects. He frequently accompanies Mrs. Windham on her travels, and tales of Jeffrey's antics are widely recounted.
About the Author
---
Kathryn Tucker Windham (d. 2011) grew up in Thomasville, Alabama, the youngest child in a large family of storytellers. A Selma resident, Mrs. Windham was a freelance writer, collected folklore, and photographed the changing scenes of her native South. She was a nationally recognized storyteller and a frequent commentator on National Public Radio's "All Things Considered."