Los Santos de Agua Mansa, California: Una Novela (Paperback)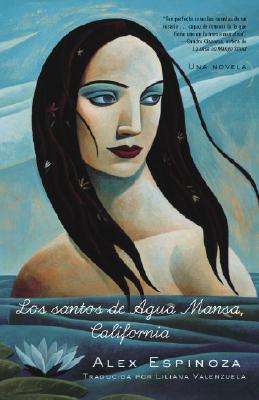 Description
---
Agua Mansa, un pueblo en gran parte hispano mas alla de la periferia de Los Angeles, es el hogar de Perla Portillo y su Botanica Oshun, adonde acude la gente en busca de amuletos, hierbas y velas. Mas que nada, buscan los consejos de Perla, quien ha estado al servicio de la comunidad durante anos, armando a sus clientes con las herramientas que necesitan para sobrellevar todo tipo de crisis, tanto grandes como pequenas. Tenemos a Juan, un hombre que intenta aceptar la muerte de su padre; Nancy, una maestra de escuela recien casada; Shawn, un adicto que busca la paz dentro de su caotica vida; y Rosa, una adolescente que intenta bajar de peso y encontrarse a si misma. Pero cuando llega un cliente con un pasado turbulento y misterioso, Perla lucha por ayudarlo y debe hacer frente tanto a sus ilusiones frustradas como a sus dudas acerca del lugar que le corresponde en un mundo que cambia con mucha rapidez. Imaginativa, alentadora, lirica, hermosamente escrita, Los santos de Agua Mansa, California, es una novela que evoca lo imprevisible de la vida y la persistencia del espiritu a traves de las vidas de los habitantes de Agua Mansa y, en especial, de la mujer que se encuentra al centro de todo. Sus
historias son aquellas de la fe y la traicion, el amor y la perdida, los lazos de la familia y la comunidad, y la constancia del cambio. "Tan perfecta como las cuentas de un rosario . . . capaz de renovar la fe que tiene uno en la nueva narrativa."
-Sandra Cisneros, autora de La casa en Mango Street "Original, magica, hermosa y evocadora . . . ofrece una ventana a un mundo que la mayoria nunca vemos."
-Lisa See, autora de Snow Flower and the Secret Fan "Alex Espinoza esta en camino de convertirse en el Faulkner de su propio paisaje encantado, aquel de la comunidad de Agua Mansa, tierra adentro en el sur de California. Este lugar cobrara vida ante los lectores de todo el pais a traves de una prosa delicada, exquisita e infundida de espiritu."
-Susan Straight, autora de Highwire Moon.
About the Author
---
Alex Espinoza was born in Tijuana, Mexico. He came to the United States with his family at the age of two and grew up in suburban Los Angeles. Author of the novel Still Water Saints, he received an MFA from the University of California, Irvine. A recipient of the Margaret Bridgman Fellowship in Fiction at the Bread Loaf Writers' Conference, Espinoza is currently an associate professor of English at California State University, Fresno.