MLK: A Celebration in Word and Image (Hardcover)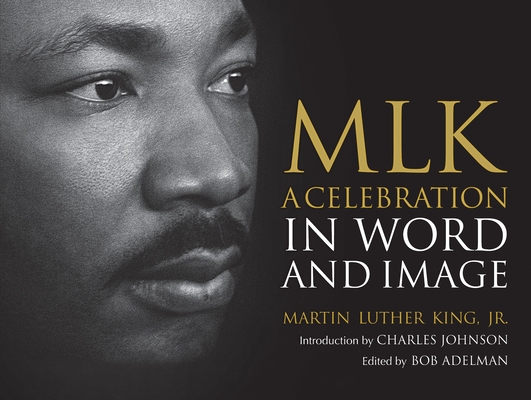 $15.00
Usually Ships in 1-5 Days
Description
---
"MLK: A Celebration in Word and Image "is an unprecedented collection of black-and-white photographs combined with stirring quotations by Dr. Martin Luther King, Jr.
This treasured collection includes images by legendary photographers such as Henri Cartier-Bresson, Bob Adelman, and Flip Schulke, and is an unparalleled photobiography that presents intimate moments from King's personal and public journey. We see King in all his manifestations as a new father and doting husband, as a civil rights champion leading racial protests, and as a charismatic speaker preaching electrifying sermons. Triumphant events like King delivering his I Have a Dream speech and marching in Montgomery are beautifully captured, as are private moments of him reflecting on his Nobel Peace Prize or working in his study.
Threaded together, these words and images chronicle how Dr. King was not only a driving force for change but also a continually evolving individual. A collection to savor and celebrate, these great photographs are an enduring testament to the life and legacy of an international icon.
About the Author
---
Dr. Martin Luther King, Jr. (1929-1968), Nobel Peace Prize laureate and architect of the nonviolent civil rights movement, was among the twentieth century's most influential figures. One of the greatest orators in U.S. history, King is the author of several books, including "Stride Toward Freedom: The Montgomery Story, The Trumpet of Conscience, Why We Can't Wait, " and "Where Do We Go from Here: Chaos or Community? "His speeches, sermons, and writings are inspirational and timeless. King was assassinated in Memphis, Tennessee, on April 4, 1968.

Bob Adelman has photographed cover stories for magazines including E"squire, Time, People, LIFE, Harper's, the New York Times Magazine, "and "Paris Match." An award-winning photojournalist, Adelman has exhibited his photographs at the Smithsonian and the American Federation of Art, and has them included in the collection of the Museum of Modern Art. Adelman is well-known for his photographs documenting the civil rights movement; he was in Birmingham, Selma, and DC, often by King's side.

Charles Johnson is professor of English at the University of Washington and the author of "Dreamer, Africans in America, " and "Middle Passage."