After the Darkness: Reflections on the Holocaust (Hardcover)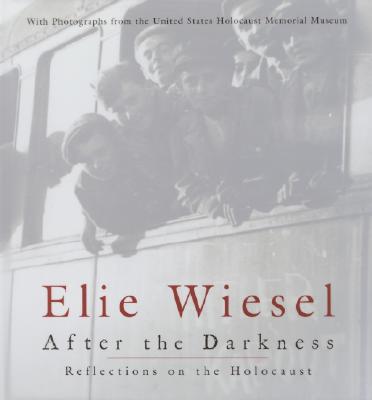 Description
---
A poignant, powerful distillation of the Holocaust experience from the internationally acclaimed writer and Nobel laureate.

In his first book, Night, Elie Wiesel described his concentration camp experience, but he has rarely written directly about the Holocaust since then. Now, as the last generation of survivors is passing and a new generation must be introduced to mankind's darkest hour, Wiesel sums up the most important aspects of Hitler's years in power and provides a fitting memorial to those who suffered and perished. He writes about the creation of the Third Reich, Western acquiescence, the gas chambers, and memory. He criticizes Churchill and Roosevelt for what they knew and ignored, and he praises little-known Jewish heroes. Augmenting Wiesel's text are testimonies from survivors, who recall, among other moments and events: the establishment of the Nurembourg Laws, Kristallnacht, transport to the camps, and liberation.

With this book—richly illustrated with 45 photographs from the U.S. Holocaust
Museum—Wiesel proves once again the ineluctable importance of bearing witness.