Weedy Sea Dragons, Spitting Cobras: And Other Wild and Amazing Animals (Library Binding)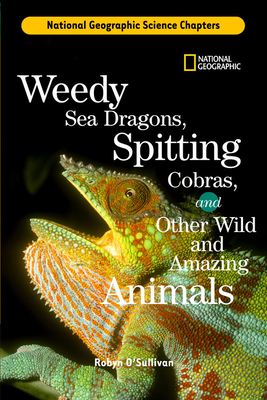 Description
---
The weird and the wonderful of the animal world are gathered in a book filled with information and good, gross fun. National Geographic supports K-12 educators with ELA Common Core Resources.
Visit www.natgeoed.org/commoncore for more information.
About the Author
---
Robyn O'Sullivan is the author of several National Geographic History and Science Chapters, including Jackie Robinson Plays Ball, The Wright Brothers Fly, and Your 206 Bones, 32 Teeth, and Other Body Math.