Tay John (Mass Market Paperback)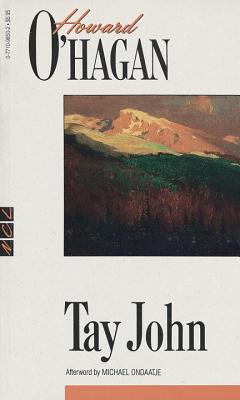 Description
---
The awesome terrain of the Rocky Mountains is the setting for this extraordinary novel about a heroic man who boldly defies destiny. Tay John, a messianic halfbreed, is fated to lead his people to their Promised Land. In a rebellious act of will, he turns to the mountains to seek his own truths.

This richly populated novel vividly depicts the exotic and rootless people who wound their way to the Canadian Northwest. It is a powerful modern legend that ranges over all aspects of the human heart and mind, incorporating passion and hatred, tragedy and triumph.
About the Author
---
Howard O Hagan was born in Lethbridge, Alberta, in 1902. As a young man, he worked on survey parties in the Rockies before moving to Montreal to study law at McGill University. After practising law for a brief time, he returned to western Canada to work as a tour guide in Banff National Park.

Stephen Leacock helped O Hagan obtain employment with the Canadian Pacific Railroad recruiting farm labourers from England. He also worked for the Canadian National Railroad in Jasper and in New York and for the Argentine National Railroad in Buenos Aires.

While living in San Francisco in the thirties, O Hagan began a series of sketches of guides, mountain men, and trappers that formed the background for his novel "Tay John" (1939), which he completed on an island in Howe Sound on the British Columbia coast.

One of the first western Canadians to make a major contribution to Canadian literature, O Hagan found occasional work in the fifties as a journalist in Victoria, British Columbia, and as a labourer on the waterfront and on survey crews.

In 1963 O Hagan moved to Sicily, where he lived for more than a decade. He returned to Victoria in 1974.

Howard O Hagan died in Victoria in 1982."