The New Colored Pencil: Create Luminous Works with Innovative Materials and Techniques (Paperback)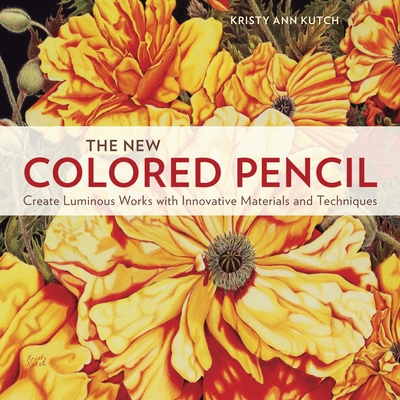 $24.99
Usually Ships in 1-5 Days
Description
---
Start coloring, relieve stress, and learn to create radiant, original works of art usingcolored pencils, wax pastels, and watercolor pencils.
Add vibrancy to your coloring creations with instruction frombest-selling author and teacher Kristy Kutch as sheguides you through recommendations for the newest colored pencil brands, best drawing surfaces, and groundbreaking techniques.
Including easy step-by-step demonstrations and inspiring art from today's best colored pencil artists, "The New Colored Pencil" shows you how to use color theory to your advantage, combine color media, create and enhance textures, and experiment with surfaces to create phenomenal effects. Whether you use traditional wax-based, or watercolor colored pencils, " The New Colored Pencil "will take your creative art pieces to a whole new level.
About the Author
---
KRISTY ANN KUTCHhas taught more than two hundred colored pencil and watercolor pencil workshops to artists and students nationwide. She is the author of "Drawing and Painting with Colored Pencil," and is a contributor to several colored pencil publications, including" The Best of Colored Pencil," "Creative Colored Pencil," and "Colored Pencil Explorations." Her work has appeared in "International Artist Magazine" and "Pratique des Arts." She also authored a DVD called "Colored Pencil Landscapes: Beyond the Basics," released by Artist Palette Productions. Kutch is a resident of Michigan City, Indiana."