Bryan Peterson's Understanding Composition Field Guide: How to See and Photograph Images with Impact (Paperback)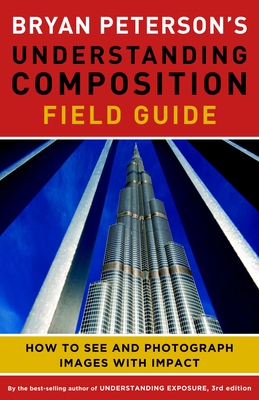 $22.99
Usually Ships in 1-5 Days
Description
---
Learn to see more compelling images with this on-the-go field guide from Bryan Peterson
What makes an image amazing? Believe it or not, it is not about the content. What makes a photo compelling is the "arrangement" of that content in other words, its composition. The right composition gives your images impact and emotion; the wrong one leaves them flat. In this handy, take-anywhere guide, renowned photographer, instructor, and bestselling author Bryan Peterson frees amateur photographers from the prejudices of what is beautiful or ugly so that they can instead focus on color, line, light, and pattern. Get the tools you need to show your distinct voice and point of view in every image you shoot. With this guide in your camera bag, you ll be equipped not only to see beautiful images but to successfully shoot them each and every time.
Also available as an ebook.
About the Author
---
Bryan Peterson is a professional photographer, internationally known instructor, and the bestselling author of "Understanding Exposure, 3rd Edition"; "Bryan Peterson s Understanding Photography Field Guide";" Understanding Flash Photography"; "Understanding Shutter Speed";" Understanding Close-Up Photography";" Learning to See Creatively"; "Understanding Digital Photography"; and "Beyond Portraiture." He is also the founder of the online photography school The Perfect Picture School of Photography (ppsop.com). Bryan lives in Chicago."