Fish in the Sky (Hardcover)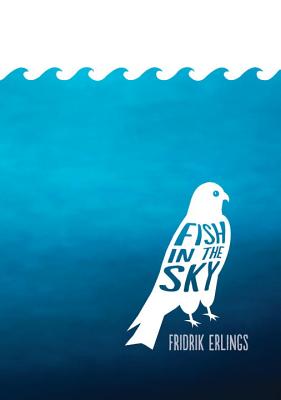 November 2012 Indie Next List
---
"When Josh turns 13, his father sends him a stuffed falcon. Other than his aunt's pear tart, it is the only good thing that happens to him. His 17-year-old female cousin moves into the storage room connected to his room, he thinks he's in love, his best friend seems babyish, and his body begins changing ' all of which makes school unbearable. Josh stops going, and instead wanders, trying to figure out this terrible person that he feels he is becoming. Erling portrays Josh's emotions with brutal honestly, capturing the confusion of becoming a teen with realistic detail."
— Marika McCoola, Odyssey Bookshop, South Hadley, MA
Description
---
With passion and humor, an Icelandic author tells the coming-of-age tale of a boy navigating life's changes in all their angst and ecstasy.
Josh Stephenson's thirteenth year starts with a baffling sequence of events. His estranged father has just sent him a taxidermied falcon for his birthday. His flirty seventeen-year-old girl cousin has moved into his house, using his bedroom as a passageway and taking bubble baths in the unlockable bathroom. And now he's gone AWOL from school to escape the locker-room teasing about certain embarrassing anatomical changes. On top of all that, he's in love, but wondering if dreams of love can ever come true. Hiding out in his secret hollow in a big rock by the sea, Josh tries to figure out once and for all: is his life being sucked into a black hole, or is this just being thirteen?
About the Author
---
Fridrik Erlings is a screenwriter, graphic designer, musician, and author of the YA novel "Benjamin Dove." In 1986 he founded the Sugarcubes with Bjork before leaving music to pursue writing. He lives in Iceland.

""Fish in the Sky "is about the extreme pains and joys of being a teenager, the curious period in our lives that we all experience in more or less the same way regardless of our culture, country, race, or gender. Perhaps it is the one time in our whole lives when we are in fact the most perfect human beings we ll ever become. The question is: where will we go from there?" " Fridrik Erlings ""